Written by Paul
Title 'Journey of Hope'
Author Dr Michael Davey
This courageous story takes us on a journey from Michael's early years in state institutions and abusive foster homes to the extraordinary years of even further abuse and anguish at the hands of his violent and schizophrenically disturbed mother. Journey of Hope also highlights Michael's struggles and the various ways he coped and shows how he eventually gained self-reliance, confidence, faith, integrity and an education. Surviving crippling anxiety and depression, the story further unfolds, showing how Michael became an accomplished researcher and educator and a caring husband and father.
This is a story of remarkable and near impossible forgiveness, humour and courage. Michael has our vote for writing this great autobiography which will be of tremendous enlightenment and encouragement to many.
For this we present him with the NNAAMI ' Trophy Award ' 2011.
Looking forward to the sequel.
Mr Paul Mckillop
(Counsellor Advocate and Mental Health Educator)
Convenor
NNAAMI
The National Network of Adult and Adolescent Children who have a Mentally ill parent.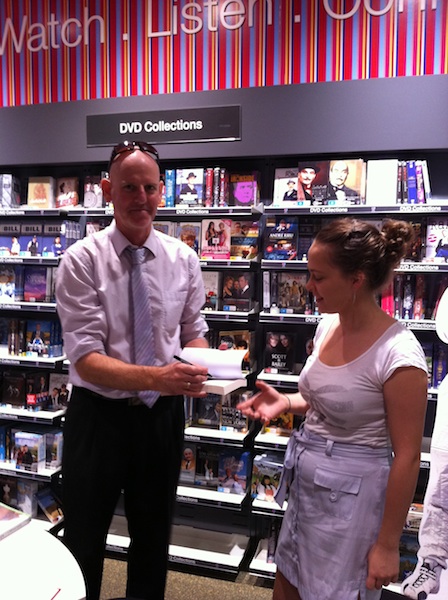 Dr Michael Davey going around the country signing his best selling book Journey of Hope in ABC Shops, sharing his story with readers. His 98th Book signing at Westfield Doncaster