Written by Administrator
Book Review
Book 'When Red is Blue'
Author Sabrynne McLain.
Sabrynne McLain's autobiographical memoir/novel 'when Red is Blue' is exciting and hart-felt. Her descriptive style makes readers feel they are with her in each scene as the author details encounters of her growing up as a bright young person, managing a mother with chronic long term paranoid schizophrenia and an alcoholic father.
The readers feelings are wrenched at the reality of a young person's struggle to care for a mother with severe mental illness, while a well-meaning mental health system, professionals and authorities are unable to successfully contribute anything of tangible value.
The story is gripping on every level. Sabrynne has lived a colourful life with her friends, her lovers, her work, and the tragic reality of her experiences. She vividly describes family events; student years; her work in a strip club; and her mothers immersion in the depths of madness in a country town, functioning somehow -who knows how-?
Sabrynne's story culminates with an almost comical account. Having described the love between the family-despite their difficulties-she broaches the death of her parents. Her mother was eventually found dead behind a church in the snow by police after a desperately long search. Sabrynne's sorrow is eventually tempered by the inept endeavours of her estranged aunt and uncles' to belatedly manage the situation and funerals.
This book had me sitting on the edge of my seat, wondering what would happen next. It finds a happy ending in the author's retention of sanity and the drive to go on with her life to face new challenges; a revelation of Sybrynne's special resilience.
It is with much pleasure this publication is awarded the NNAAMI Trophy Award
A must read book-
I look forward to a sequeal.
Mr Paul Mckillop
Convenor - The National Network of Adult and Adolescent Children who have a Mentally ill parent.
www.nnaami.org
(This book is recommended for adult reading)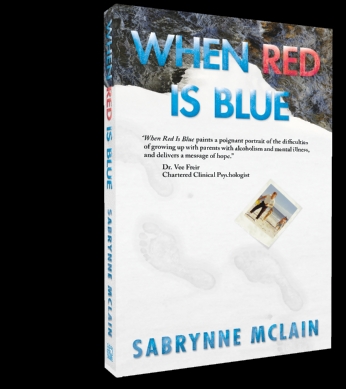 Available now at Amazon
More Info
Sabrynne McLain's Website www.sabrynnemclain.com.