Book Reviews
Please submit the title of any books that you have found useful about young people and others who have a mentally ill parent, to be added to the list below.
Submit to Contact page.
You must specify the following subject line:Book Review
In the submission include:
A short descriptive paragraph,
Author Name
The Publisher and year of first publication and current publication date.
Authors and Publishers may also submit details. However you must advise us of your status as Author or Publisher. Please feel free to include two copies of your publication to NNAAMI Book Review P.O. Box 213 Glen Iris 3146 Victoria Australia.
Please include a copy of an extract and others comments or review with permission to place on NNAAMI web site, along with the Authors contact address, email, and phone number.
Please consider including NNAAMI, WAYMI and this internet site www.nnaami.org as a resource in your book.
(NNAAMI reserves the right to add or remove reviews with out notice)
Written by Administrator
Book 'After Romulus'
Author Raimond Gaita
Publisher Text Publishing
After the book and film 'Romulus My Father' Raimond Gaita writes his Memoir After Romulus
"Memoir Rural Victoria the 1950's was a far cry from the Europe that Romulus and Christina Gaita left behind. Against a harsh new landscape. Christina grew increasingly fragile and eventually left Romulus and their son. Rai, to be with her lover, Mitru. In the family home, Frogmore, Mitru's brother, Hora, became a second father to Rai. The writer revisits his childhood and tries to understand the anguish that led his mother to suicide"
The Age Newspaper Life and Style 27 August 2011 p12-14.
'People have often asked me how I survived my childhood reasonably sane. They think it was because my father and Hora loved me deeply and that I never doubted it. But as much as, perhaps more than that, it was the fact that I came to see the world in the light that my father's goodness cast upon it.'
Raimond Gaita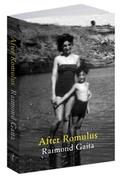 Read Publisher Info and Review http://textpublishing.com.au/books-and-authors/book/after-romulus/
ABC Radio The Book Show Interview with Author 29th August 2011 http://www.abc.net.au/rn/bookshow/stories/2011/3304533.htm
Written by Paul

Title 'Journey of Hope'
Author Dr Michael Davey

This courageous story takes us on a journey from Michael's early years in state institutions and abusive foster homes to the extraordinary years of even further abuse and anguish at the hands of his violent and schizophrenically disturbed mother. Journey of Hope also highlights Michael's struggles and the various ways he coped and shows how he eventually gained self-reliance, confidence, faith, integrity and an education. Surviving crippling anxiety and depression, the story further unfolds, showing how Michael became an accomplished researcher and educator and a caring husband and father.

This is a story of remarkable and near impossible forgiveness, humour and courage. Michael has our vote for writing this great autobiography which will be of tremendous enlightenment and encouragement to many.

For this we present him with the NNAAMI ' Trophy Award ' 2011.
Looking forward to the sequel.

Mr Paul Mckillop
(Counsellor Advocate and Mental Health Educator)
Convenor
NNAAMI
The National Network of Adult and Adolescent Children who have a Mentally ill parent.

 

Dr Michael Davey going around the country signing his best selling book Journey of Hope in ABC Shops, sharing his story with readers. His 98th Book signing at Westfield Doncaster

 

Written by Administrator

Author Dr J. Michael Davey

Listen to Radio Interview now   via Light FM  with the Author  Dr Michael Davey

http://www.lightfm.com.au/News/Dr-Michael-Davey-Podcast.html

http://www.arkhousepress.com/shop/arkhouseau/shop-detail.php?productID=145

http://www.clan.org.au/resources-books-details.php?resourceID=2505

Description

Journey of Hope is the inspiring story of Dr J. Michael Davey. Fostered as a baby and placed in four state-run institutions, Michael experienced significant abuse. Kidnapped by his father, he eventually came home only to discover his mother was a violent and crazed schizophrenic who hated him.

At the hands of his deranged mother Michael was beaten mercilessly. To escape her violence and neglect, Michael left home to join the Royal Australian Navy when he was just 15 years old.

As a child, everyday was a struggle, but Michael fought against the overwhelming odds. Showing extraordinary determination and raw courage he managed to survive the horrors of his early years.

Eventually rising above it all, Michael went on to university where he was the recipient of both PhD and prestigious Medicine scholarships.

Journey with Michael from heartache to happiness, from tragedy to triumph. Smile at his clowning and mischievous antics and be inspired by the inimitable way he survived an obliterated and lost childhood.

ENDORSEMENTS

"I commend Journey of Hope to you for all its rawness, emotion and importantly, awakening."
Jeffrey G. Kennett. AC. Director, Beyond Blue.

"Resilience and optimism are the gems that shine in this confronting story. The author's powerful testimony is that no life need be controlled by the past when forgiveness and love shape the future."
Bishop Peter Hayward. Anglican Bishop of Wollongong.

"This is a remarkable and powerful story. It is also confronting. I congratulate the author for writing this book and encourage you to read his story – you will be both challenged and inspired by it."
Rev. John Reed. Chaplain, The Illawarra Grammar School.

"The extraordinary story of a man's survival in the face of great adversity. It is sometimes confronting and disturbing, but always inspiring."
Dr Sal Sanzone. Medical Practitioner and Lecturer in Medical Education,

University of Wollongong.

"This is one man's remarkable journey from tragedy to triumph."
Dr Kevin Hole. Dentist and Theologian.

"Brilliant and uplifting…a true account of an incredibly brave man's journey."
Karen Chapman. Clinical Psychologist.

 

Written by Administrator

Peggy Kennedy

With brutal honesty and surprising humor, Peggy shares the turbulence of growing up under the shadow of Barbara's illness, of being shuffled from one family member to the next, and of visiting her mother in the mental institution. As the years pass, the shadows of Barbara's mental health challenges become a loving legacy in Peggy's quest to achieve happiness and fulfillment in her life

A vivid, haunting portrayal of one woman's struggle to understand how the past fits in with her future, Approaching Neverland is as inspiring as it is beautifully written, and will stay with you long after the last page is turned.

For further info see http://bit.ly/74V7cA

Written by Administrator

Author: Raimond Gaita
Text Publishing Company
Paperback
Biography and Memoir
Published 7/05/2007

View reviews of the film, Romulus, My Father.

---

Laurie Clancy
The Age
August 15, 2005


Laurie Clancy explores a moving snapshot of a son trying to define his relationship with his father

THIS book came about in unusual circumstances. Raimond Gaita delivered the eulogy at his father's funeral in 1996, and two fellow writers urged him to publish it in the literary journal Quadrant. Out of this came the book, a spare and beautifully written memoir of his father and his own fraught relationship with him.
Read more...
<< Start < Prev 1

2

3 4 5 Next > End >>


Page 2 of 5